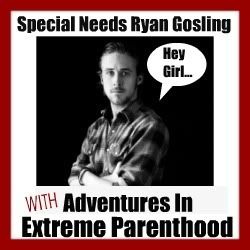 "If it weren't for my horse…" is what my husband and I say to each other when something has us so frustrated we're beyond coherent words. (If you don't know the reference, Google it + Lewis Black. Comedy GOLD. I promise.)
Ever just have one of those aneurysm inducing weeks? Well it's been like that for a good while here. It's all coming to a head with most of it behind us now. It's amazing how telling people they're wrong will relieve stress. It's amazing how when the school tries to tell you how great the middle school is, all it does is reinforce that you're doing the right thing by pulling your kid from the district at the end of the year (more on this and the mediocrity that is our school system later).
But today, without further ado, I give you Ryan, and the weekly link up. Ryan lets me get out all my frustrations when my husband has heard it all before, and/or when my husband needs a good laugh too. I'll be honest. My husband isn't above reading these and laughing and nodding in agreement with us even if he doesn't blog or comment along.