What are you waiting for? link up already!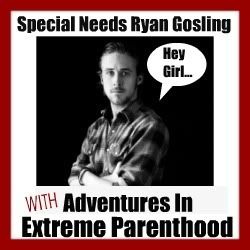 Since people want to throw me under the bus lately, and didn't want to do what was right until official paperwork was filed and the school board was contacted, I'm throwing them under this bus this morning. Why? Because I can, and after the weeks of them acting like they had some sort of power to exert, which only made my life even more difficult and stressful, when I KNEW they were clearly wrong (hello ADA and IDEA), this makes me feel better.
Oh yes, he did. 
There. Now I feel better. I'll never understand why people have to lie instead of just doing their job the way they should the first time. I'm assuming the lying was an attempt at ass covering after an ass reaming. Note to schools, never mess with parents. You never know who they have in their back pocket. Especially parents who know their rights, and know that you can't tell them you will not hold another IEP meeting because you just had one. If I request another IEP meeting, you'll have one in the next 30 days and like it. Just sayin'.